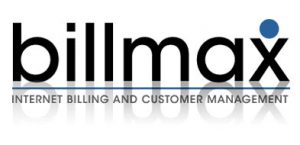 BillMax 2018 Q1 has been released. We love providing more improvements asked for by you, our customers. Access the new release in the customer download area to find the following improvements:
Schedule and execute price changes for a product definition
Automatic payment reminders
USPS Address verification (Some setup required. Contact sales@billmax.com for details.)
Financial Close Date available to keep your financial history in place
Projected Suspension report
Automated monthly Statements automatically produced for overdue Invoice customers
HTML presentation for Email Templates (See release notes for a link to the documentation.)
Single line billing display now available for Packages
Improved Tower Coverage integration
Tools for VOIP implementation improved including a Future CDR Billing report, a "Do Not Bill" setting on plans so you can setup and test before going live, and multiple CDRs handled for a single call
Frontier and Netsapiens Advanced CDRs now supported for VOIP biling
and many more updates…
Click here
 to read the details of all the new functionality as well as the release notes for past BillMax releases.  I would be happy to walk you
through the latest changes. Just send me a email and we can coordinate a time.
Our Customers Say:
telMAX as a start-up really counts on prompt response and get-it done attitude. Billmax's support hotline is active and responsive all the time when needed. When compared to some bigger brand billing software systems, Billmax stands out above because if that stellar support approach. Relentless before and after production.
Zunaid Haroon
telMAX Inc.
Quick Tip
Click My Items/ Customize Display to order the display boxes for Accounts and Users. The order can be different for new and existing Accounts and Users for the most efficient use of your time. My Items /Preferences allows you to set the font and color for BillMax displays.
BillMax 2018
BillMax is powerful yet affordable. BillMax allows for best of breed integrations. BillMax has the best financial core because of our attention to detail. BillMax is designed with ISP specific features with the flexibility to implement it your way. If you are not a BillMax customer, give us the chance to earn your business with our professional staff.
Announcements
There are still a few of you on support for version 2.x. Please contact 
sales@billmax.com
 to discuss upgrading to a currently supported version of BillMax. We appreciate your business and want to offer you the best of BillMax. All support for this version of BillMax and older will be unavailable at the end of 
May 2018.
Upcoming Events
We enjoyed meeting you at FISPAlive and WISPAmerica the last couple of months. Our next event will be WISPAPALOOZA in Las Vegas October 9-11. More details to follow.
We welcome the opportunity to serve you. Let us know how we can be of assistance.